Challenge Courses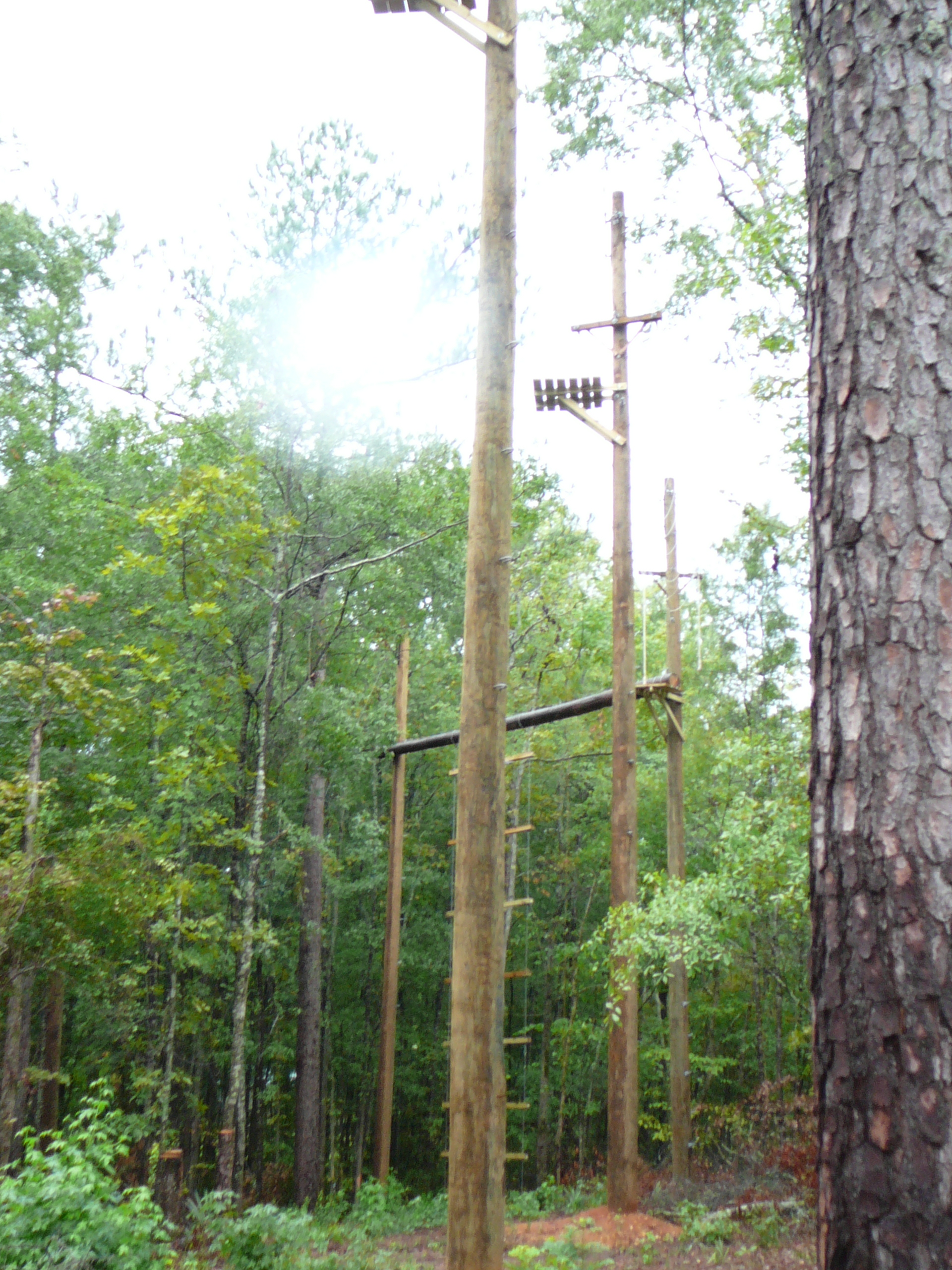 Not only can we PLAN A PROGRAM for you at our course, but we can DESIGN and BUILD any element you want! Whether you have a good stand of hardwood trees in which to build or need a course built on poles, WE CAN HELP!
All elements are built to Association for Challenge Course Technology (ACCT) Standards and can either be designed to be Universally Accessible or re-engineered to be Universally Accessible.
Low Course Elements
Universally Accessible High Course in Georgia
High Course Elements
Common Challenge Course Elements
Low Course
Trust Fall Spider Web Artesian Beams Swinging Log Islands Whale Watch Porthole Zig-Zag Wire Trolleys All Aboard
High Course
Cargo Net High Beam Burma Bridge Zip Wire
Giant Ladder
Multi-Line Hour Glass 2-Wire Traverse Pamper Pole Flying Squirrel
These are only a few of the elements that are available for construction, contact us for more information.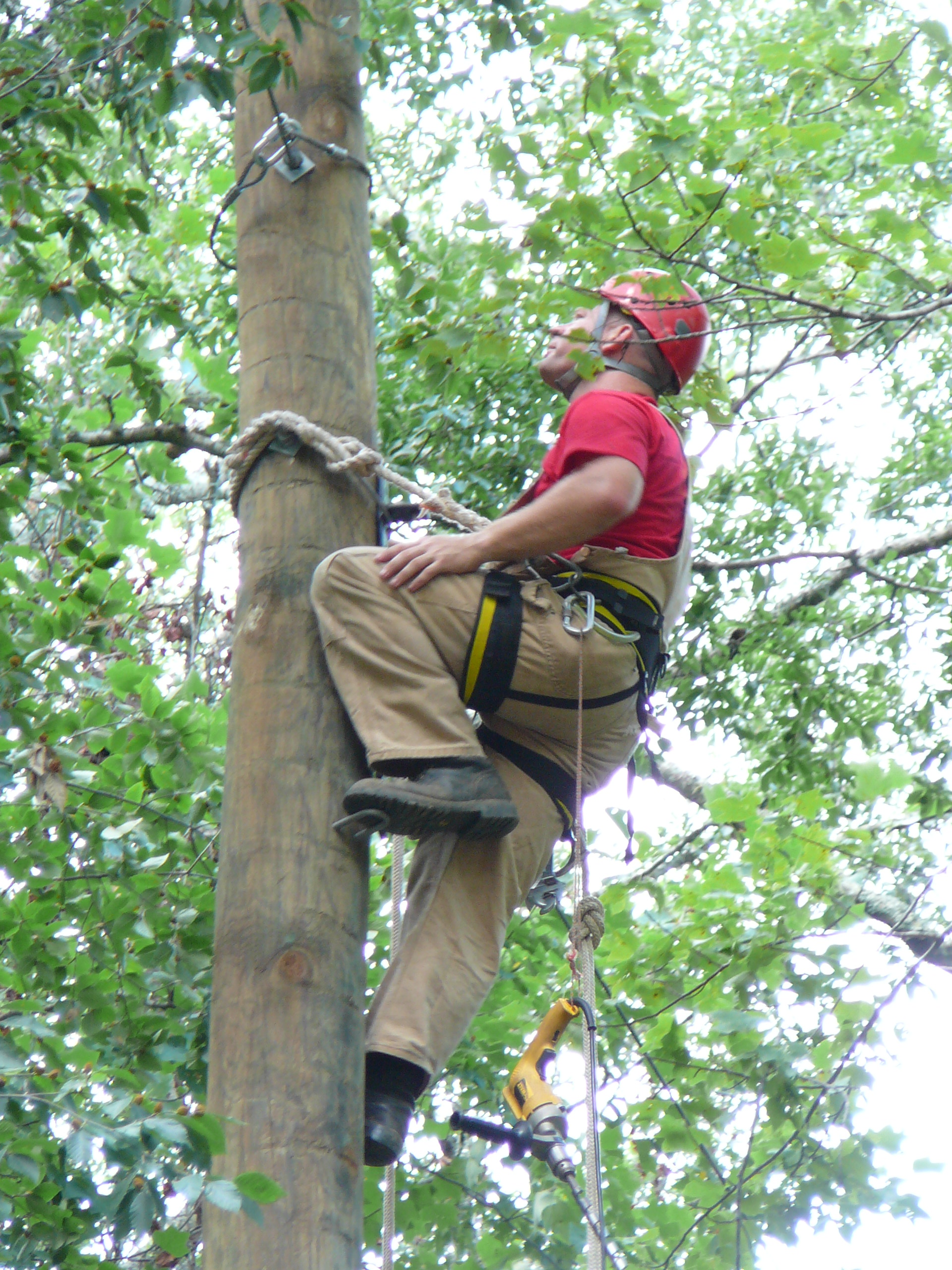 Annual Inspection
ANNUAL INSPECTIONS are a big part of conducting a safe and successful program. The Association for Challenge Course Technologies (ACCT) suggests you have a professional challenge course builder inspect your facility at least once a year AND after high winds or storms. Call us and schedule an annual inspection now, before the spring rush!

Phone: 417-342-0835

Fax: 417-442-9312

Upper Edge Adventures

RR 3 Box 315

Purdy, MO 65734